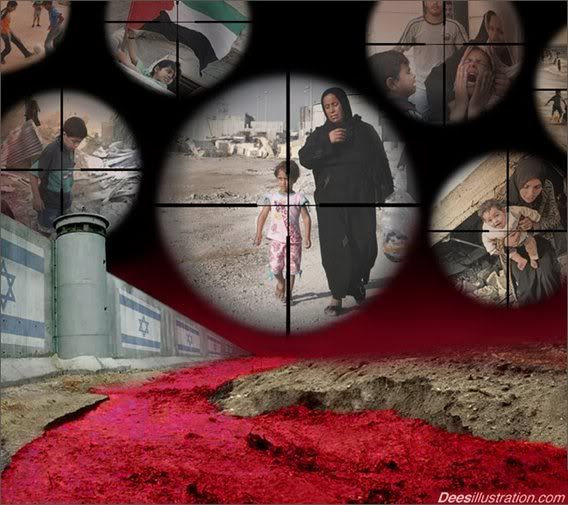 (Highlights)
The People have the responsibility regarding the way that entity called state behaves. And those entities must respect human rights. If not, their citizens must do everything they can to cease the violations, even saying (and doing) "I leave this evil organization." I did that with regard to the state of Israel many years ago.
I recently reviewed the Goldstone report (for the U.N.). it mentions that the recent Israeli attack on Gaza were unprecedented in their violence, to the extent it defines Israel as a terrorist entity.
At the moment the Israeli society – through the Shin Beth and Mossad – terrorizes any critique, it lost its right to be qualified as a democratic society.
On December 27, 2008, when the Israeli society began its savage attack on Gaza, it committed suicide. Right now we are witnessing its slow but certain death. May God protect us from the beast's last movements.
Israel's Dangerously Battered Image
(Highlights)
In international politics, image counts. A country's reputation, the aura it projects, the esteem in which its leaders are held — these are as important as its armed services in providing protection for its citizens. Most politicians know that soft power, skillfully used, can be at least as effective as blood-drenched hard power.
This is a lesson Israel appears to have forgotten. Its pitiless treatment of the Palestinians, whether under occupation on the West Bank or under siege in Gaza — not to mention its repeated assaults on Lebanon, its 2007 raid on Syria and its relentless sabre-rattling against Iran — have done terrible damage to its image. 
US Berated for Shielding Israel on Gaza Killings
(Highlights)
A U.S. decision to stall Security Council action against Israel and the Palestinian militant group Hamas for war crimes during the 22-day conflict in Gaza last December has come under heavy fire both from inside and outside the United Nations.
Israel threatens to quit peace talks over UN war crimes vote
(Highlights)
Israel has threatened to pull out of Middle East peace talks if Britain and other European nations fail to back the country in a key vote at the United Nations.
A furious Israel said it would not continue with the peace plan if the UN Human Rights Council endorses a controversial report condemning the Jewish state for war crimes during the Gaza offensive in January.