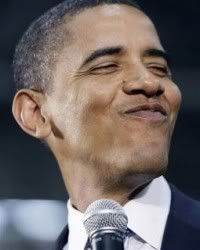 US Government Knows Obama Ineligible
(Highlights)
Members from all three branches of the Federal government already know that Barack Hussein Obama is ineligible for the office of President. National leaders, to include members of the US Supreme Court, already know that Barack Hussein Obama is not a "natural born citizen" of the United States of America, and therefore, is ineligible for the office he currently holds.
The US Supreme Court knows what the constitutional condition of "natural born citizen" means. Even the most far left member of that court, Justice Ginsberg, is on record proclaiming that a "natural born citizen" is a birth child of TWO legal US citizens.
Obama is NOT a natural born citizen no matter where he might have been born. Obama's birth father was at no time an American citizen and on this basis alone, Obama cannot be a constitutionally qualified resident of the White House.
The US Congress knows that Barack Hussein Obama is not constitutionally qualified for the office he holds. Although the congress passed a resolution proclaiming Senator John McCain a "natural born citizen" as the son of two US citizens, no such congressional resolution exists for Barack Hussein Obama.
Obama's entire domestic, foreign and national defense agenda has proven to be wholly anti-American on every possible level. Still, the answers concerning who and what Barack Hussein Obama Jr. really is remain elusive in the face of unprecedented efforts to ask the right questions.
Nobody spends $2 million in legal fees to hide an authentic birth certificate. The Speaker of the House does not refuse to certify her candidate as "constitutionally qualified" in forty-nine of fifty states by accident. A press that knew he was the "first Kenyan born senator" didn't forget that he was Kenyan born when he decided to run for president.
A man not even qualified to hold the office is using that office to destroy the greatest nation on earth. How much patience can the people be expected to display?
Obama is not eligible for the office he currently holds and everyone in a position to know – already know.
What they don't know is how much longer they can keep it all a secret, or what will happen next.
Glenn Beck Slams Obama Birth Issue
"What, are you going to take him out of office? You can't do that."