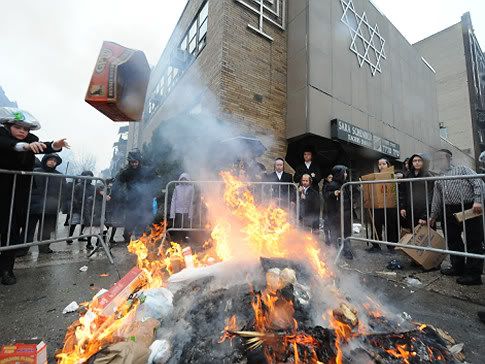 When Israelis Burned Bibles, Most Christians Were Silent
(Highlights)
Two and a half years ago, in an incident evocative of the recent threat by Florida pastor Rev. Terry Jones to burn copies of the Qur'an, Jewish religious students in Israel burned Christian New Testaments by the hundreds.
At that time, there were some reports in western, even Christian media, of this outrage yet nothing compared to the worldwide indignation against the Florida pastor. No major leader or denomination publicly criticized the burning or the government of Israel, which neither forcefully criticized nor did anything to punish the offenders.
It's all right then, even fitting, that Christians be mocked, persecuted, stripped of their religious symbols and holidays, because, according to popular ADL-nurtured culture, Christianity needs to be taken down a notch. The Jews, however, have demanded from respectable society, and generally received, perpetual exemption from criticism. As we have been seeing more frequently of late, if a public figure criticizes matters Jewish, the Anti-Defamation League will force him to grovel in apology, a rite of contrition an ADL-conditioned society considers appropriate.