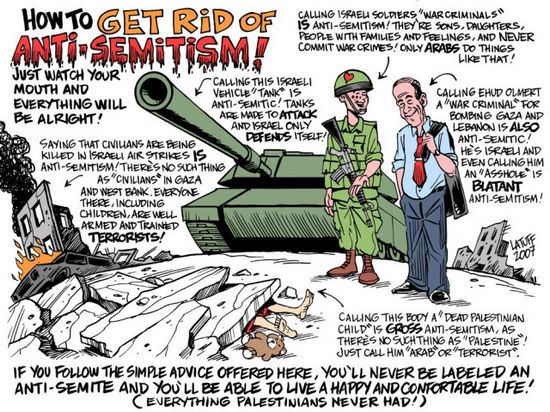 And What About Jewish Anti-Gentile Studies?
(Highlights)
These countless studies on anti Semitism rarely look into the causes, and rarely try to understand why anti Semitism arose in so many places throughout history.
Instead of elaborating on the causes that may lead to anti Semitism, the discourse on anti Semitism is a unique chronological account that only 'starts to tick' as soon as an 'anti Semitic' event is detected. Everything prior to that is a blank slate – and so we are left, once more, none the wiser as to why people 'turned against the Jews' yet again.
I'd like to suggest here, that for an academic study of anti Semitism to be scholarly and comprehensive, and if we are to even begin to understand the roots of anti Semitism, then primary attention must surely also be dedicated to the considerable body of anti-gentile views expressed within the Torah, Talmud, and within contemporary Jewish ideology and politics (Zionist and Jewish anti-Zionist alike).
The institute's scholars would also be well advised to elaborate on Jewish cultural supremacy, and Jewish political lobbying, from "From Esther to AIPAC" (http://www.counterpunch.org/atzmon03032007.html).
For a study of anti Semitism to become scholarly and valuable, instead of merely a form of hyper-emotional hysterical ranting, the researcher would also be advised to first assume that, perhaps, anti Jewish feelings might well have root causes which could be rational, and could be explained and understood — yet not justified — in terms of causality and reason.
Instead of assuming that the Goyim are just a bunch of crazy blood thirsty lunatics that periodically just went mad again and again throughout history in their dislike for Jews, the scholars would rather be advised to look for the root causes that may well have lead to an anti Semitic event, ideology or text.
Such a study then, would surely be academically and socially valuable, and I believe it would also be crucial for Jews and Israelis, so they may be enabled to understand the world they live in, and to grasp their role in it.