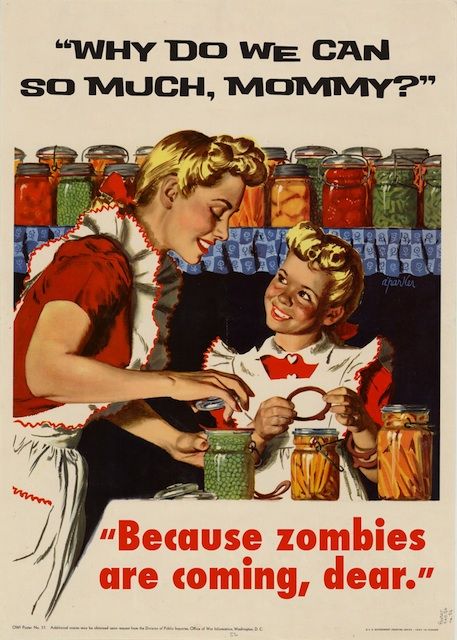 Zombie apocalypse becomes reality in Miami as police shoot naked, mindless man literally eating the face off another man
(Highlights)
NEWS FLASH!
"Real Zombie Eats Man's Face in Miami"
Armando Aguilar, who heads the local chapter of the Fraternal Order of Police said that he's never seen anything like it in 30 years on the force, and apparently it's due to bad drugs.
"Other drug cases that produce psychosis are similar minus a man eating another. People taking off their clothes. People suddenly have super human strength," says Aguilar. "They become violent and they are burning up for the inside. Their organs are reaching a level that most would die. By the time police approach them they are a WALKING DEAD PERSON."
~~~~~~~~~~~~~~
Are we now witnessing the rise of the zombies? Humans who subject themselves to fluoride, aspartame, psychiatric drugs, vaccines and street drugs end up lobotomizing their higher brains. Vaccines, for starters, cause extreme neurological damage, and some vaccines are actually made of aggressive viruses designed to "eat" targeted regions of the brain, resulting in a biological lobotomy.
What's left is the primal section of the brain, sometimes called the "reptilian brain." Or the "zombie brain," to use a pop culture term. This zombie brain has no morals and no logic. It only knows hunger, sex, violence and fear. It is entirely focused on selfish needs and has no ability to consider the welfare of others.
I suppose that at some deep gut level, most people realize our civilized world is crumbling. The abandonment of law and common sense in the United States is just one such sign, but other signs include:
• The increasing number of reports of people who walk right into moving cars and trucks while texting on their mobile devices. This often results in their death.
• Increases in bizarre reports of people "sleep driving" as they suddenly awake to find themselves driving around town in their own cars in the middle of the night.
• The complete lack of intelligent questioning about events where the official government explanation makes absolutely no sense: 9/11, the killing of Bin Laden, etc.
• The acceleration of flu shot propaganda which now includes pushing flu shots onto pregnant women, too. Flu shots contain chemical adjuvants that lobotomize brain tissue, causing you to be unable to think rationally.
• The rise of a whole new generation of mumbling, neurologically-damaged children who are now routinely seen out in public. Many of these children are, of course, vaccine damaged.
• Aspartame, which "pickles" the brain in formaldehyde, continues to be consumed in ridiculously high quantities through diet sodas. Have you ever noticed that people who drink a lot of diet soda are also the most brain-numbed people around?
• The increase in the sales of products made from human babies. Recently in Korea, a company was busted selling "powdered human baby" in capsules as a longevity pill. And more recently, a UK man was busted in Thailand with six roasted human fetuses in his luggage, wrapped in gold foil. These were being sold as some sort of dark magic power source. Customers apparently eat the fetuses under the belief that doing so will give them power.
• Even the U.S. Centers for Disease Control (CDC) recently warned Americans to prepare for what they call "the coming zombie apocalypse." According to a May 16, 2011 announcement by the CDC, "…zombies would take over entire countries, roaming city streets eating anything living that got in their way. CDC would provide technical assistance to cities, states, or international partners dealing with a zombie infestation. This assistance might include consultation, lab testing and analysis, patient management and care, tracking of contacts, and infection control (including isolation and quarantine).
But seriously, with each passing day, the U.S. population edges ever closer to true "zombification." And now, we've actually begun to see it taking place on the streets of Miami.