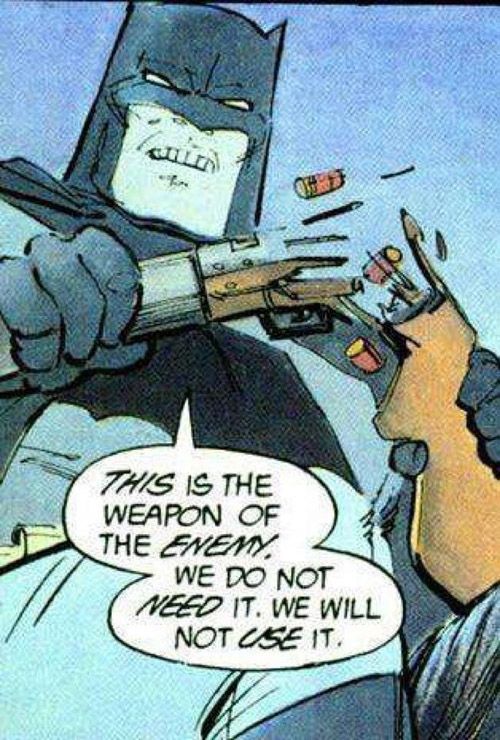 Colorado Batman shooting shows obvious signs of being staged
(Highlights)
James Holmes may have been involved in mind-altering neuroscience research and ended up becoming involved at a depth he never anticipated. His actions clearly show a strange detachment from reality, indicating he was not in his right mind. That can only typically be accomplished through drugs, hypnosis or trauma (and sometimes all three).
His behavior doesn't add up
His behavior already reveals stark inconsistencies that question the mainstream explanation of events. For example, he opened fire on innocent people but then calmly surrendered to police without resistance. This is not consistent with the idea of "killing everyone."
Furthermore, he then admitted to police that his apartment was booby-trapped with explosives. If you were really an evil-minded Joker trying to kill people (including cops), why would you warn them about the booby trap in advance? It doesn't add up.
Holmes was clearly provided with exotic gear (and bomb-making skills)
In other words, this guy was equipped with exotic gear by someone with connections to military equipment. SWAT clothing, explosives, complex booby-traps… c'mon, this isn't a "lone gunman." This is somebody who was selected for a mission, given equipment to carry it out, then somehow brainwashed into getting it done.
FBI has a track record of staging similar assaults, then stopping them at the last minute
This is not your run-of-the-mill crime of passion. It was a carefully planned, heavily funded and technically advanced attack. Who might be behind all this? The FBI, of course, which has a long history of setting up and staging similar attacks, then stopping them right before they happen.
Mystery man Holmes has no background
On top of all this, Holmes apparently has no background. "He's not on anybody's radar screen — nothing," said a peace officer in a NYT article. "This guy is somewhat of an enigma. Nobody knows anything about him."
Question: How does an unemployed medical student afford $20,000 in weapons gear?
If you start to look at the really big picture here, the obvious question arises: How does an unemployed medical student afford all the complex weapons gear, bomb-making gear, "flammable" booby trap devices, ammunition, multiple magazines, bullet-proof vest, groin protection, ballistic helmet, SWAT uniform and all the rest of it?
Staged just in time for a vote on the UN small arms treaty?
More and more, this shooting is looking like a deliberate plot staged by the government itself much like Operation Fast and Furious pulled off by the ATF which helped smuggle tens of thousands of guns into Mexico for the purpose of causing "gun violence" in the USA, then blaming the Second Amendment for it.
All this looks like James Holmes completed a "mission" and then calmly ended that mission by surrendering to police and admitting everything. The mission, as we are now learning, was to cause as much terror and mayhem as possible, then to have that multiplied by the national media at exactly the right time leading up the UN vote next week on a global small arms treaty that could result in gun confiscation across America.
Governments routinely murder millions
Here's a short list of government mass murder carried out throughout history, almost always immediately following the disarmament of the public (and usually involving staged false flag events to justify the disarmament):
50+ million dead: Mao Ze-Dong (China, 1958-61 and 1966-69, Tibet 1949-50)
12+ million dead: Adolf Hitler (Germany, 1939-1945) – concentration camps, civilian deaths and dead Russian POWs
8+ million dead: Leopold II of Belgium (Congo, 1886-1908)
6+ million dead: Jozef Stalin (USSR, 1932-39)
5+ million dead: Hideki Tojo (Japan, 1941-44)
2+ million dead: Ismail Enver (Turkey, 1915-22)
1.7 million dead: Pol Pot (Cambodia, 1975-79)
1.6 million dead: Kim Il Sung (North Korea, 1948-94)
1.5 million dead: Menghistu (Ethiopia, 1975-78)
1 million dead: Yakubu Gowon (Biafra, 1967-1970)
900,000 dead: Leonid Brezhnev (Afghanistan, 1979-1982)
800,000 dead: Jean Kambanda (Rwanda, 1994)
A "monopoly of force" in government is far more dangerous than a crazed lone shooter
So yes, James Holmes and other crazed shooters kill a number of people each year in random acts of violence. It's horrifying and wrong, but it's nothing compared to the millions of lives that governments tend to destroy when they gain total power over the populace.
The most dangerous thing in the world, it turns out, is not a crazy person with a rifle; it's a government with a "monopoly of force" over the entire population. And that's exactly what the UN spells out as its goal for the world: Stripping all power from individual citizens and handing "monopolies of force" to the governments of the world, shoring up their positions as the only "legitimate" power on the planet.